 Whether you are a complete beginner, or want a bit more experience, come and visit Okasan Karate Club, on Fridays, and we will provide a very high standard of tuition. We will support your

achievements in gaining self-confidence, self-defence, personal development, fitness, flexibility, or even the ability to accomplish black belt. Okasan Karate Club is a full member of English Wado Federation.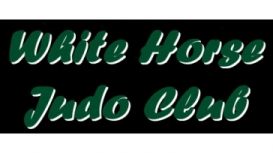 White Horse Judo Club provides judo instruction to children and adults throughout Oxfordshire and the surrounding area. With a small Coaching team of 8 fully qualified judo coaches, White Horse Judo

Club has a team of qualified FPJ 1 and FPJ 2 Coaches (BJC Qualifications). Yvette, Dave and Mike are Level 2 Coaches, whilst White Horse Judo Club's younger team of Libby, Zante, Tom, Gav & Russ are Level 1 Coaches. Everyone is welcome to train with us: just turn up and join in!