Recommended Sport Clubs Whether you are a complete beginner, or want a bit more experience, come and visit Okasan Karate Club, on Fridays, and we will provide a very high standard of tuition. We will support your

achievements in gaining self-confidence, self-defence, personal development, fitness, flexibility, or even the ability to accomplish black belt. Okasan Karate Club is a full member of English Wado Federation. Whitley Bay & Tynemouth Hockey Club is one of the biggest hockey clubs in Newcastle. With 4 mens teams, 4 womens teams and a junior section with over 40 children, there is a team for everyone no

matter what your age, gender or ability. Playing home games at The Parks Leisure Centre in North Shields, North Tyneside, Whitley Bay & Tynemouth Hockey Club is the club to join if you are looking for fun, to meet new people or to play competitive field hockey in Newcastle.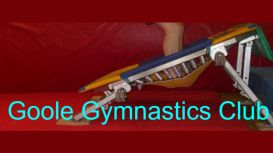 Monday 6.30 - 7.30 General Gymnastics 7.30 - 8.30 General Gymnastics Tuesday 8.00 - 9.00 Adults and over 15's Thursday 6.00 - 7.00 General Gymnastics 7.00 - 8.00 General Gymnastics Saturday 9.00 -

11.00 General Gymnastics 11.00 - 12.00 Display Squad General Gymnastics is open to everyone and the gymnasts work towards British Gymnastics Badges under the supervision of fully qualified BG Coaches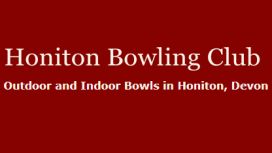 Honiton Bowling Club, in East Devon, was founded in 1921 and moved to its current site, in Streamers Meadows, Honiton, in 1925. The bowling club is entirely owned and run by its members for the

benefit of its members.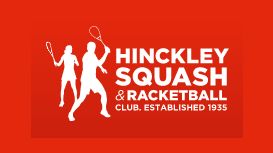 Established in 1935, Hinckley Squash & Racketball Club is one of Leicestershire's oldest squash clubs, and to this day remains a member-owned facility. With a warm welcome guaranteed, and boasting

the newest courts in Leicestershire, we cater to players of all ages and abilities.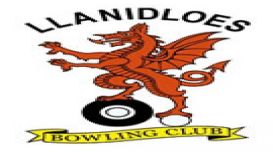 Established way back in 1913/14, Llanidloes Bowling club is situated in the historic town of Llanidloes on the main A470 North to South Wales Trunk road. To the South visitors will find the 72 square

miles of stunning landscapes of the Elan Vally. The East follows the Severn valley to Newtown and Welspool.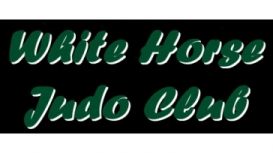 White Horse Judo Club provides judo instruction to children and adults throughout Oxfordshire and the surrounding area. With a small Coaching team of 8 fully qualified judo coaches, White Horse Judo

Club has a team of qualified FPJ 1 and FPJ 2 Coaches (BJC Qualifications). Yvette, Dave and Mike are Level 2 Coaches, whilst White Horse Judo Club's younger team of Libby, Zante, Tom, Gav & Russ are Level 1 Coaches. Everyone is welcome to train with us: just turn up and join in!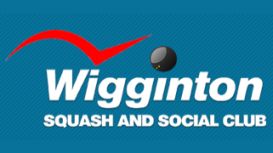 A friendly 3 court Squash & Racketball Club, with bar, lounge and function room facility based on the outskirts of York. It is an ideal environment for you to enjoy your sport or your social time .

The bar is open every night for you to enjoy a members priced bar in a relaxed environment and additional times at weekends especially for Sky Sports & BT Sports matches shown on two large screens.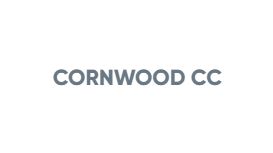 Cornwood is a progressive cricket club which has maintained its village identity, family values and community spirit. Cornwood offers quality cricket, set in idyllic surroundings, for players and

supporters of all ages.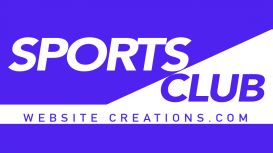 We are a Webdesign Company which specializes in looking after sports clubs and their website requirements, we build new websites for sports clubs. We offer a 20% discount for any club that's

associated with its governing body: Such AS the governing body of Running, Swimming, Football, to name but a few!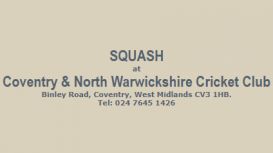 Welcome to CNWCC Squash Club. This friendly club is based in Coventry and is open to squash players of all ages and abilities. New members are always welcome.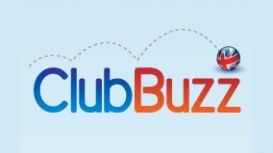 ClubBuzz is a web-based management package for sports clubs. It provides a great looking website and easy to use content management system, as well as a comprehensive suite of tools to help manage

your club. Designed by sports people who understand your challenges, ClubBuzz offers a one-stop solution for website, communication and financial management. We simplify club management, freeing your time to focus on the important things - like selecting and coaching a winning team!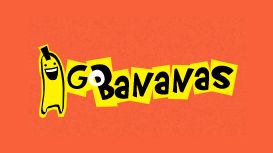 The rock climbing routes in Manchester await you...; people that look forward to outdoor games, Manchester can be be a perfect place, for some adventure and fun; for more details about rock climbing

centres and other activities, in Manchester - please reach up to the experts, from GoBananas.