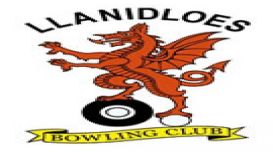 The West takes you past the river Wye and onto the sea at Aberystwyth. To the North stands the magnificent Pymlymon mountain, the source of both the rivers Wye and the Severn.
The story of the Llanidloes Bowling Club began in the spring of 1912 when the "Llanidloes Town Improvement Association" gave, to the town, a recreation area. This area had already been donated to the Improvement Association in the year 1896 by an unknown benefactor. The only Clause being that it was to be self-supporting. A Recreation Society was then formed in the best interests of the area.
The first use of the new ground was made by the croquet club who opened their lawn on Wednesday 12th June 1912 which was quickly followed by the Tennis Club which had already formed a Committee on the 28th May 1912. Members being L. Jones Williams, W. E. Dakin and E. Rogers. The Construction of a Block Golf Course was also being laid.
Reviews and Ratings
We do not have any reviews about Llanidloes Bowling Club available right now.